Austin Whitesides
From the time that Austin was a kid, motorcycles had always been a part of his life. He started riding dirt bikes at a young age and picked up road biking and adventure biking as a teen. Having always been taught to be a hard worker he has taken that work ethic throughout his life. 
In early 2017, while working at a fertilizer factory, Austin's right leg was caught in a piece of machinery. The doctors tried to save the leg, but the leg had to amputated above the knee. This accident left him an above the knee amputee (AKA).
After the accident, Austin had to relearn how to do a lot of things, including riding his motorcycle. Losing his leg left him feeling trapped, but he found a new freedom that came from ADV bike riding. With riding as his boon Austin decided to make a business of riding and with his dad, Steve, Southbound Adventure Rentals and Tours was born.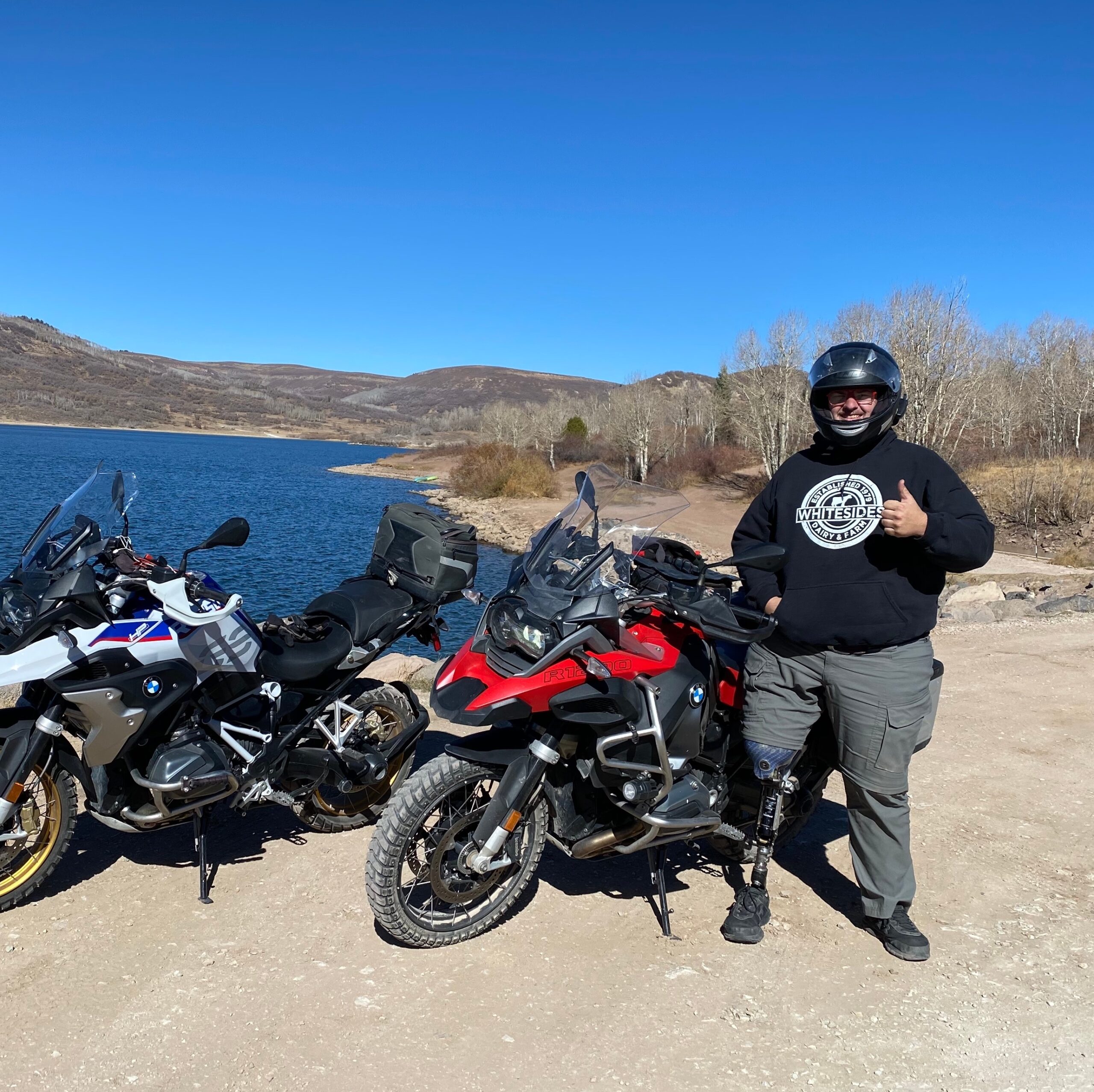 Steve Whitesides
Steve is an adventure motorcycle junkie, through and through.
Having been a motorcycle rider his whole life Steve has ridden everything. Once he found ADV bikes he was hooked and the rest is history as they say.
Steve has ridden BMW 1250's in Asia, Africa, Europe, New Zealand, Argentina, Chili, Australia, Mexico, and all over the United States. He has done monthlong tours and overnight rides countless times. Being an Idaho native and a "snowbird" in St George, he has vast knowledge of the area, the trails, and the best rides.
Steve has been a dairyman and farmer in Idaho which left him little time in the summers to enjoy his passion, but now that he is semi-retired he decided to make a business of riding motorcycles, and with his son, Austin, Southbound Adventure Rentals and Tours was born.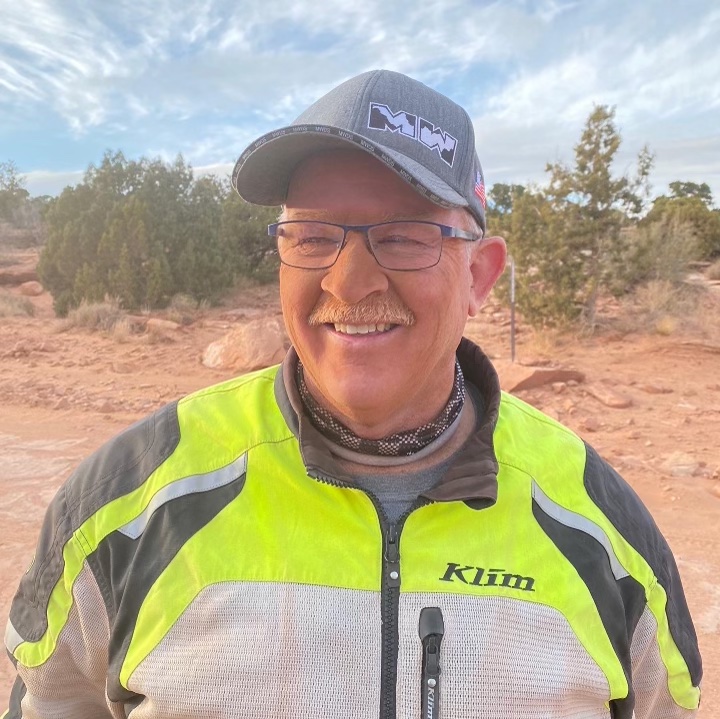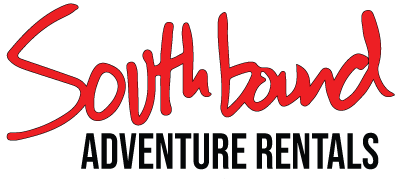 Steve and Austin are commited to provide world class service, exceptional experiences, and lasting memories. Their wealth of knowledge in the ADV space means you can book a guided tour and know everything will be taken care of. They know gear, bikes, routes and more. Southbound invites you to bring your friends and family, pick a time and come make memories for a lifetime.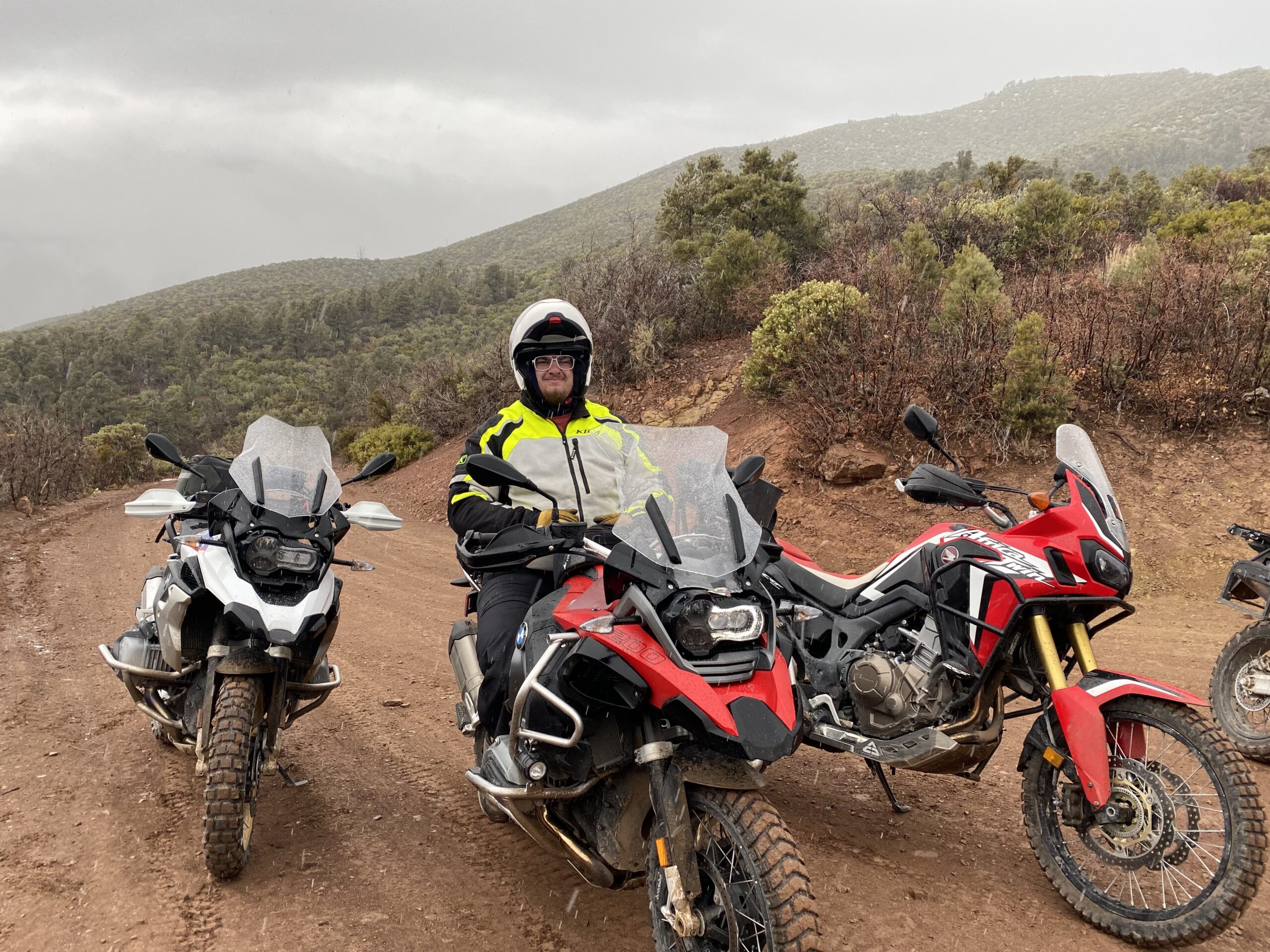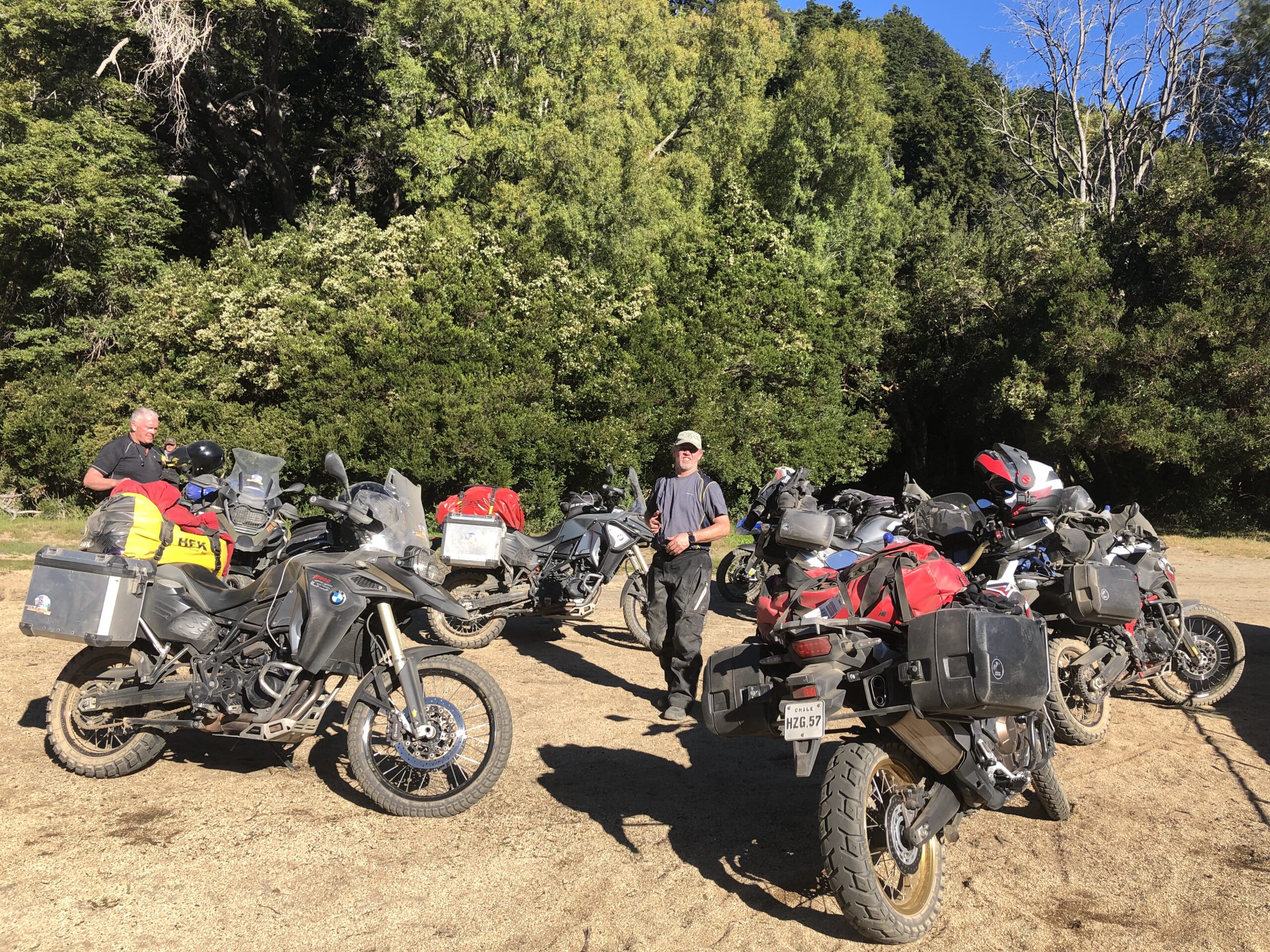 WATCH YAMMIE NOOB INTERVIEW AUSTIN
Popular Youtuber Yammie Noob joined Southbound Adventure Rentals on a tour in Southern Utah. Here is an interview where Yammie Noob discusses how Austin has adapted his riding style after the accident, shows how his leg works and explores what Southbound has to offer!